Here is a high value project which we have been in charge of.
It is a Blu-Ray high definition entertainment product for the Malaysian film "Puteri Gunung Ledang".
While this size is tailor-made, 100% customised based on customer design requirements, the materials used are also of high grade imported PU leather, with hotstamping treatment and texture embossing.
End products? They are premium-quality highly sought-after collection items for the fans of this film.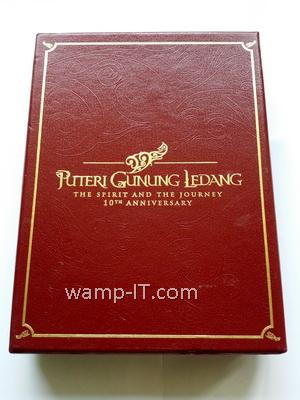 Want to know if you would like to do the same high quality fantastic packagings for your other projects?
Ask us anytime.
We have shown you, we sure can do it.
Open up the PU box, inside got a nice disc tray to keep Blu-Ray, DVD or CD discs.