When your customers submit a report or a request to your support team, it will always be helpful for them to save or print a copy of what they have reported or requested. In this case, a new ticket report is truly useful and beneficial. And it certainly makes your customer service more professional.
After customers or users open a new ticket in our helpdesk solution, they will see the below "Thank you" screen. Here they can see their unique and randomly generated ticket number, for their reference and future follow up. And they can download the system-generated PDF report right away. Basically, this PDF report will contains all the inputs which the customers or users have submitted in the ticket.
See the line "If you wish to download a copy of your ticket, click here"
Upon creating a new ticket, our helpdesk system will also send out automatic email notification to the customers' email. Below is the screen showing such email notification. From here, customers or users can also anytime download the new ticket report PDF from the provided URL.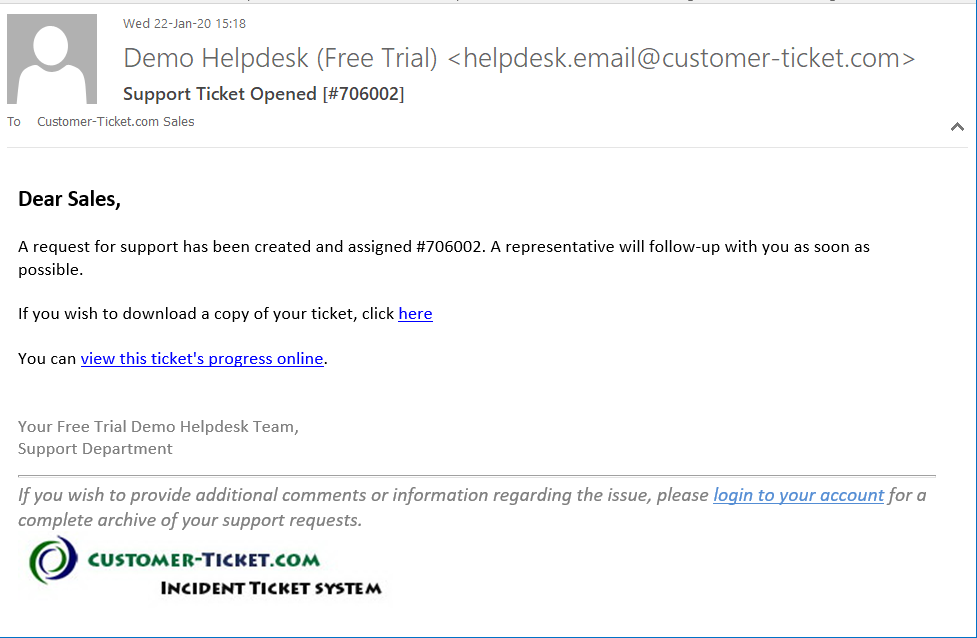 Below is the New Ticket Report PDF sample. You can click on the picture below to open up the PDF file.
# If you have any problems to open PDF file, please download the FREE Adobe PDF Reader :